Portfolio
Here is a small sample of my work. You can view more on my facebook page.
Portraits
Kids
Seniors
Family
Couples
Maternity
Nature
All
Pricing
Choose from the photoshoot packages below.
Pro
$250
---
1 hr 30 minutes shoot

15 Digital Images

Outdoor location

Multiple outfits

Group size upto 7
Schedule
Before you book an appointment online, I strongly urge you to have a quick glance at the information section, or reachout to me directly to clarify doubts. You will be required to pay 20% of the total upfront to reserve a spot. If you have all the information, please go ahead and set yourself up.
About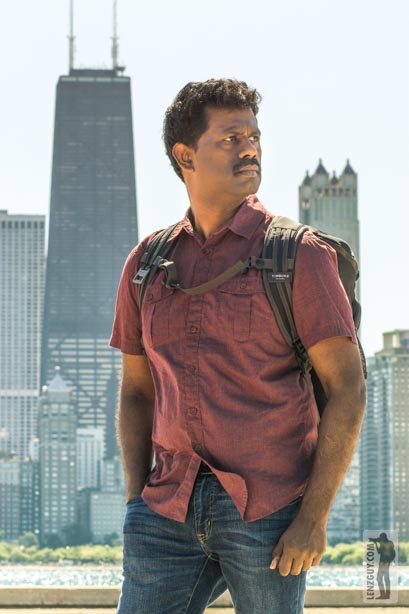 Vasanth Rajkumar
Hi, I'm Vasanth and I am a photographer based in the Twin Cities of Minneapolis & St. Paul. I also serve the surrounding suburbs within a reasonable amount of drive time. Photography has been my passion and I specialize in outdoor portraits.
I work in IT for a living, and indulge in photography as a freelance.
My primary goal is to provide the best value to my clients, by capturing their happy moments, and deliver lifelong memories in the form of eye-catchy digital imagery. I understand that in order for me to capture beautiful images, I need to create a relaxed environment. I accomplish this by having my shoots at a natural outdoor location with the ideal lighting environment. I have always received positive reviews from my clients about the experience, and the resulting imagery.
I look forward to meeting you and discussing your photography needs, and I assure a very positive experience.
Contact
Location:
Minneapolis, MN
Email:
vasanth@lenzguy.com
Information and Terms
Here is useful information that will answer most of your questions. If you still have further quesries please feel free to contact me directly.
Appointment
Scheduling
Once you decide the photo shoot package that you need, you can set yourself up online.
I do recommend that you reachout to me and clarify any doubts, before you book your appointment.
20% of the total fee is due during reservation. The remaining can be paid right after the photo shoot.
Photo Shoot
Locations
Shoots will be scheduled at a public outdoor location, mostly in a park area with serene natural surroundings.
Location will be decided based on other sessions scheduled for that day. But I will make reasonable attempts to accomodate if you have a preference
Requests for shoots at private locations are considered on case to case basis
Services Offered
At this time, only outdoor photoshoots for individuals and families is being offered. I do not have a studio setup
Events, Parties, Performances are not covered at this point
Day of Shoot
Arrival
I recommend that you arrive atleast 15 minutes ahead of shoot, to get setup and be ready.
Shoots are scheduled back to back, and I will have a hard stop at the planned end time.
Outfits
Have a quick look at my portfolio to get an idea of outfits
The PRO package allows you to go for multiple outfit changes during the shoot. But be prepared to make quick changes as it could eat up your shoot time
Payment
Advance
20% of the total fee is due at reservation.
The balance is due right after the photo shoot
Payment Mode
Advance payment is online during reservation. (Secure payment through credit card)
Balance due can be paid as Cash or Check (preferred) right after the photo shoot
Credit cards, PayPal, Venmo , Cash App, Zelle is also accepted.
Photos Delivery
Edits
Final edited pictures will be shared in a high resolution digital album within 2 weeks of shoot. (Will be available online for 3 months)
Raw pictures will be shared (On request) in an online album for download. This will be online for a week and then deleted permanently.
You will have full permission to print pictures at any place of your choice.
Cancellation
Refund Policy
Full refund of advance will be issued if we have to cancel due to Weather, Equipment issues, or other challenges at my end
If plans change at your end, full refund will be provided, provided you inform atleast 7 days ahead.
If you have to cancel less than 7 days ahead, a refund will be issued as long as I am able to fill that spot.